【臨時休業のお知らせ】

新型コロナウイルス感染拡大に伴う緊急事態宣言に向けて、4/8水曜よりショールーム営業は当面の間、臨時休業いたします。
営業再開のめどは緊急事態宣言が解除されるまでを予定しております。 また、この期間でのオンラインオーダーは24時間常時受付(お問合せ/平日12:00-17:00)ておりますが、週末土曜、日曜でのお問合せ&発送業務は翌月曜より順次対応させて頂きます。
ご迷惑をお掛けしますが、何卒ご留意下さいますよう御願い申し上げます。
-
Our showroom is temporarily closed from April 8th Wed due to the Corona Virus.
We are planning to re-open after the government cancel state of emergency.
Thank you for your understanding and we apologize for the inconvenience.
jackpot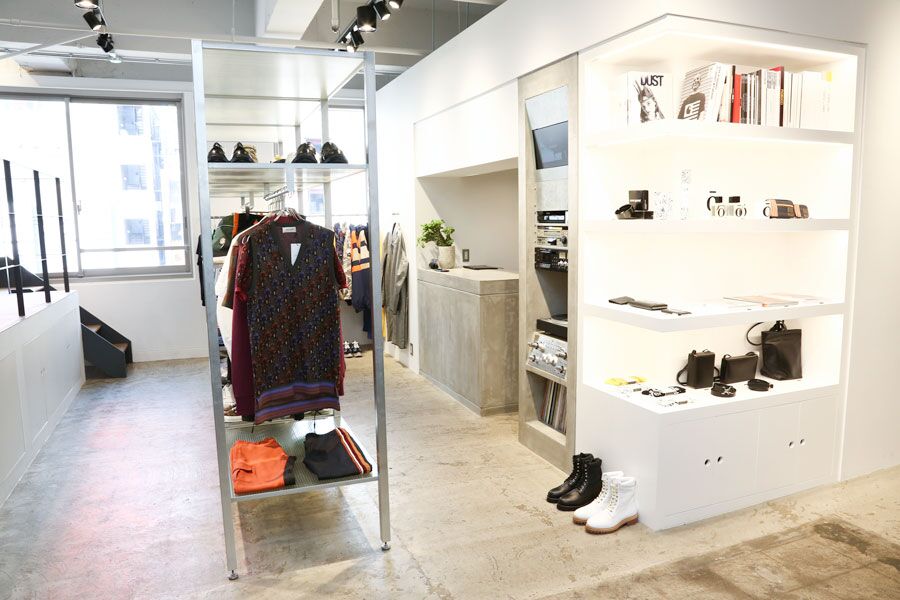 "JACKPOT" is a specialty boutique located in Japan since 1994 featuring international brands.
The shop changed to a showroom with the launch of its online store, and now is open by appointment.
For those interested, please send an email via the following "MAIL".
ADDRESS : Sanpark 7F, 3-22-11, Shinjuku, Shinjuku-ku, Tokyo 160-0022
東京都新宿区にて1994年よりスタートしたインポートアイテム中心のセレクトショップ "ジャックポット" です。
実店舗は2014年より同ビル7階に移転し、アポイント制にてご対応させて頂いております。
御来店ご希望の方はお気軽に下記電話番号もしくはメールボタンにてご連絡ください。
TEL : 03-3352-6912
ADDRESS : 〒160-0022 東京都新宿区新宿3-22-11 サンパーク7F
BRANDS
A

B

C

D

E

F

G

H

I

J

K

L

M

N

O

P

R

S

T

V

W

Y

0