【店舗営業再開のお知らせ】

新型コロナウイルス感染拡大に伴い、自粛しておりましたショールーム営業を 5月15日 金曜 より下記営業時間へ変更にて再開させていただきます。

来店ご希望のお客様はCONTACTもしくはお電話03-3352-6912にて、アポイントメントをお願い致します。
Mon-Fri 15:00-19:00
Sat&Sun 14:00-19:00
*お客様のマスク着用、ご来店時の手のアルコール洗浄、一度にご来店される方は2名様まで、
また、換気の為、常時窓を開けての営業とさせていただきます。

引き続き、ご迷惑とご不憫をお掛けしますが、上記事項をご留意下さいますよう宜しく御願い申し上げます。

-
Our showroom will be re-opened from 15th Fri May by appointment only!
jackpot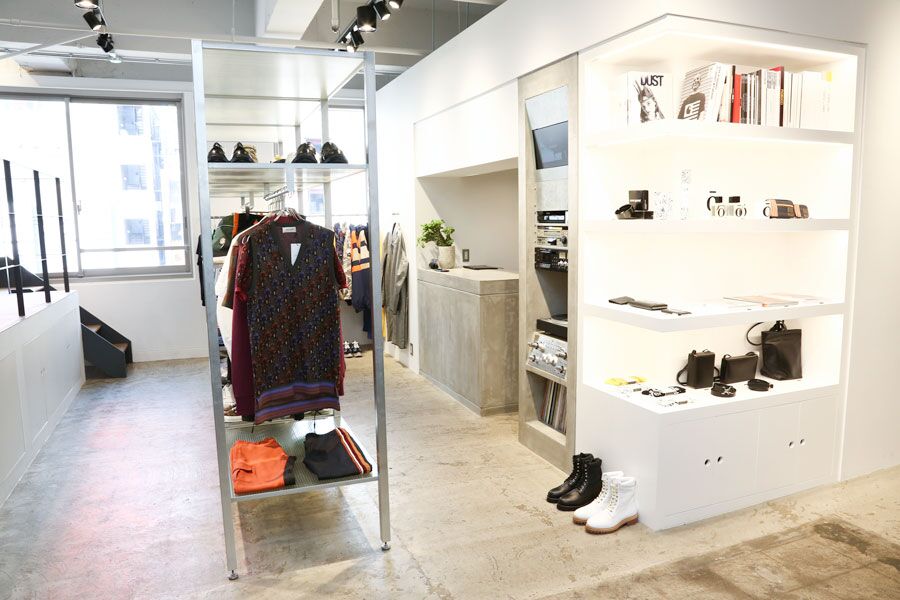 "JACKPOT" is a specialty boutique located in Japan since 1994 featuring international brands.
The shop changed to a showroom with the launch of its online store, and now is open by appointment.
For those interested, please send an email via the following "MAIL".
ADDRESS : Sanpark 7F, 3-22-11, Shinjuku, Shinjuku-ku, Tokyo 160-0022
東京都新宿区にて1994年よりスタートしたインポートアイテム中心のセレクトショップ "ジャックポット" です。
実店舗は2014年より同ビル7階に移転し、アポイント制にてご対応させて頂いております。
御来店ご希望の方はお気軽に下記電話番号もしくはメールボタンにてご連絡ください。
TEL : 03-3352-6912
ADDRESS : 〒160-0022 東京都新宿区新宿3-22-11 サンパーク7F
BRANDS
A

B

C

D

E

F

G

H

I

J

K

L

M

N

O

P

R

S

T

V

W

Y

0